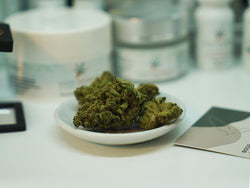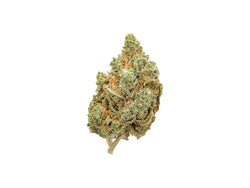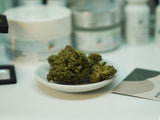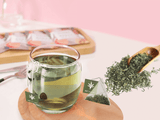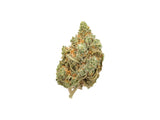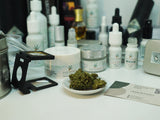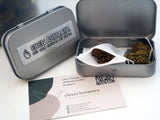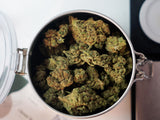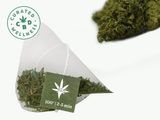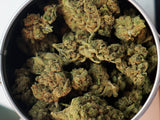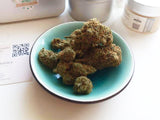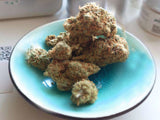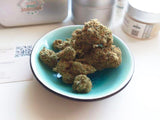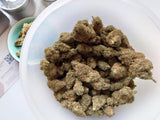 We have a new arrival variation of the hugely popular Indoor
Amnesia
 strains of 2019. We now do have enough stock of the new crop. The  Super
Amnesia Haze
' However, this crop is also produced in an Indoor facility but in Italy rather than Switzerland, and they are both historically known as a 
Sativa-dominant
 hybrid that, despite its CBD potency, has a low THC level, so it won't leave you with a severely impaired memory. Please ensure that you are purchasing it to consume in countries where it is legal. Then please consult your doctor before purchasing. Its aroma is phenomenal for both varieties, earthy with mellow juniper and elderflower undertones. As the grower states, our testers find the new 
Amnesia
 to be slightly more of a hybrid than Sativa. It is mild and relaxing without being sedative and undoubtedly uplifting. The high CBD content is anti-inflammatory and great for pain management, sedation, sleep, and pain management.
BIG SALE
Old Indoor  1g ONLY £10,40 

or less

(after discount)
New Indoor 1g ONLY £9.6

or less

(after discount)
Please use Discount Code "Winter20"
Traditionally, the official use of the flowers is used as Tea mixed with a little milk and coconut oil brewed. Every product is supplied with empty tea/herb bags; however, users also do vape the herbs for alternative accelerated bioavailability in countries that allow this type of consumption. Our hemp flowers are sourced from licensed industrial hemp farms in Europe that cultivate legally at <0.2% THC. Hemp flower is solely sold for Education, novelty, and souvenir purposes only & officially are not intended to be heated or consumed. An empty tea bag is supplied.

Hemp flower is produced & packaged in such a form that THC cannot be recovered by readily applicable means or in a yield that constitutes a risk to health. There is less than 1mg THC per finished packaged product of hemp flower to meet the criteria of an 'exempted product' by definition of Regulation 2 of the MDR 2001. Unlike medical marijuana, hemp does not contain the psychoactive properties of THC. Additionally, scientific research has documented that CBD is an anti-psychoactive.   

Clever Botanic's range of CBD Hemp Flower for the UK and Ireland is a full spectrum plant flower that contains natural essential fatty acids, protein, vitamins, minerals, terpenes, aromatic molecules and CBD. Our Legal CBD flowers are derived from the highest quality hemp strains. They are bred specially to yield high CBD and low THC contents and are legal in the EU.
Old Indoor 5g ONLY £48 

or less

(after discount)
New Indoor 5g ONLY £44

or less

(after discount)


Please use Discount Code "Winter20"
This strain is distinguished by its chunky, dense flowers, which show a synthesis of India and Sativa bud structures: although tightly packed, the buds are more tapered and comical than round. Depending on how they're cured, buds have a greenish tint with a hint of yellow. Rust-coloured pistils, meant for the flowers to catch pollen from other male cannabis plants, stand out against the leaves. Amnesia Haze has many of the great qualities that mark both Indica and Sativa varieties, although users may land on the more thoughtful end of that spectrum. The effect comes up almost immediately, without any associated THC-related impacts. Users may feel an improvement in mood as well as energy to accomplish tasks. 
10 g -

ONLY £80

  for the Old Indoor (after discount)

10 g -

ONLY £80

  for the New Indoor (after discount)

(Biodegradable Packaging for all Shipping)


| | | | | |
| --- | --- | --- | --- | --- |
| Abbr. | Substance | Result | Unit | M.U.* |
| Sa-we | Sample weight | 2.061 | g | -  |
| T-CBD | Total Cannabidiol (CBD + CBDA) | 27.71 | w/w % | 1.386 |
| CBD | Cannabidiol | 24.79 | w/w % | 1.240 |
| CBDA | Cannabidiolic acid | 3.33 | w/w % | 0.166 |
| T-THC | Total Tetrahydrocannabinol(THC + THCA) | 0.10 | w/w % | 0.005 |
| D9THC | D9- Tetrahydrocannabinol | 0.03 | w/w % | 0.005 |
| THCA | Tetrahydrocannabinolic acid | 0.08 | w/w % | 0.005 |
| D8THC | D8- Tetrahydrocannabinol | ND** | w/w % | - |
| T-CBG | Total Cannabigerol(CBD + CBGA) | ND** | w/w % | - |
| CBG | Cannabigerol | ND** | w/w % | - |
| CBGA | Cannabigerolic acid | ND** | w/w % | - |
| CBN | Cannabinol | ND** | w/w % | - |
| CBC | Cannabichromene | 0.03 | w/w % | 0.005 |
| THCV | Tetrahydrocannabivarin | ND** | w/w % | - |
| CBDV | Cannabidivarin | 0.03  | w/w % | 0.005 |
| CBDVA | Cannabidivarinic Acid | 0.02 | w/w % | |
 Aroma: Earthy, mellow juniper and elderflower. 
Flavours: With earthy flavours of lemons and citrus.
Type: Historically, it is a Sativa dominant. However, testers claim it is a 50/50 hybrid.
Trim Assorted medium to dense buds, slightly sticky.
Origin: Strain's genetics can be traced back to a number of sources, but most prominently, this Sativa is derived from South Asian and Jamaican landrace strains and cross-bred with Thai, Hawaiian, Jamaican and Cambodian Sativa.
Effect: The effects are difficult to assess but powerful nonetheless. Historically, this was known as a powerful strain, and one can easily overindulge because it is smooth and has tasty characteristics. Please note If you are purchasing it to consume in countries where it is legal. Then please consult your doctor before purchasing.
Major Terpenes: Beta-Caryophyllene, Beta-Myrcene, D-Limonene
Unique Terpenes: Terpinolene, Guaiol
This product is produced indoors and hemp-derived, non-psycho toxic, THC-free* & EIHA EU-certified strains. The packaging is done under a nitrogen-only glovebox to minimise the oxygenation effects and to ensure the sealed bag does not have excess vapour and high oxygen content.

Clever Botanics in the "UK" takes care to source the flowers from ethical and expertly produced growers with necessary government licenses in Italy and Switzerland.
10 g - ONLY £88 Old indoor (after discount)
10 g - ONLY £84 Old indoor (after discount)

Our hemp flower souvenirs are named after popular cannabis strains with similar terpene profiles to carmagnole industrial hemp. They are selected carefully to ensure extremely low THC levels strains. Therefore, they do not fully resemble the original strain the name suggests. Legally, we must state that these products are not intended for smoking, and the preferred method of consumption is like any other herbal tea. This product is NOT FOR RECREATION and will NOT provide you with a hallucinogenic experience. Please note that you are indeed wasting your money if your aim is recreational and a "high" experience. Also, due to legal requirements, we will not be able to sell more than 20g of this product to an individual purchaser. 

Wholesale Enquiries  (sales@CleverBotanics)
The grower indicated the next batch is in the new year.
Please refer to the Laboratory Report for the product by

 

clicking here.
For quantity purchases, please apply for our 'Wholesale Account' by

 

Clicking here.

Note that both DPD/UPS require to have both your Email address and Mobile phone number for Track and Trace or if their driver needs to phone you. Please note that Saturday delivery by R.M. is not guaranteed due to COVID.
Delivery for the inland U.K. is from £3.90 for Tracked 48 (2-4 working days) & £4.90 for Tracked 24 (1-2 working days). For a small number of E.U. countries, the price is from £22.00. The rest of the world is 6-15 working days and please ask for details since we are not sure which country's custom is accepting the products and we need to research per request. Please note that due to fast-changing regulations, some E.U. states now reject CBD or Hemp related products. All European orders above £180 will be sent by DHL, which takes less than three days anywhere in Europe. There is no extra cost for you for using DHL. We will cover the excess charges beyond Royal Mail's £14. Please add a note and ask for the service at the checkout.  
Please note that during January due to high volume and COVID disruptions, We switch between providers to ensure prompt delivery. No weekend fulfilment due to COVID and will be shipped or Monday Morning.
Important Notice: Shipping to all EU countries are much more difficult and if you intend to purchase, please email us so we can explain the process. Sales (at) cleverbotanics.com

Normally, to be sure of next day delivery chances being high, please place your order before 9:30 am. We will do our best to make the 12:00 noon dispatch by Royal Mail. Also, if it is a not so busy day, then orders arriving before 3:00 pm could make 4:30 pm deadline, but this is not a guarantee, and we can only do our best. Also, please note that while Royal Mail has been good so far in delivering 90% of packages on time. There are 10% that are currently taking longer to reach you. 2% of shipments are also now lost in their system up from 1% before COVID disruptions. We will work with Royal Mail and yourself to resend the small number of missing packages. See the Blog "Impact of (COVID-19) Pandemic @CleverBotanics".
You can return your product up to 14 days after receiving your order. Please ensure that the products are NOT dismantled, or the seal is broken when relevant. Also, certain products, once exposed to air, will not qualify for returns.
We have now made it a policy to ensure all our shipped products are entirely discrete and no mention of the product name on the Royal Mail Dispatch Note. As a company whose primary mission is to reduce waste and be as close to zero-waste as possible, we have spent a lot of time looking at eco-friendly packaging options. We ensure that all the packaging is biodegradable and 99% plastic free.
This product is not for use by or sale to persons under the age of 18. This product should be used only as directed on the label. It should not be used if you are pregnant or nursing. Consult with a physician before use if you have a serious medical condition or use prescription medications. A Doctor's advice should be sought before using this and any supplemental dietary product. All trademarks and copyrights are the property of their respective owners and are not affiliated with nor do they endorse this product. These statements have not been evaluated by the FDA or EMA or the official Medicines Agency for your country. This product is not intended to diagnose, treat, cure or prevent any disease. Individual weight loss results will vary. By using this site, you agree to follow the Privacy Policy and all Terms & Conditions visible under T&C in the main menu. Void Where Prohibited by Law.